Our
History
The Berkeley Alumni chapter of the Kappa Alpha Psi Fraternity was officially chartered on May 24, 1947 at the home of our late brother DeWitt Buckingham by brother Frank La Vigne, Polemarch of the Western Province at the time. The charter presentation ceremony was the culminating event and a landmark in the growth and development of Kappa Alpha Psi in the San Francisco Bay Area.
2,536

+

Instagram followers

@BAYNUPES

4,949

+

Facebook friends

@berkeley.nupes

711

+

Twitter Followers

@baynupes

75

+

LinkedIn Connections

@berkeley.alumni.1947@gmail.com
Bay Area Community+
Testimonials
How does one young man morph from a shy, reserved and quiet student to become a kappa leaguer of the year?
Anna Pea
Elijah Towers' Mom
Anna Pea Towers
This organization gives support and options for young males to navigate this life to become positive, productive men. Kappa League has helped my son and…
Phoebe Watts
Parents of Kappa Leaguer
Watts' Family
Since our son has been a member of the Berkeley Kappa League the brother's have poured into his life and education skills that he works…
Wendell & Artura Lewis
Parents of Kappa Leaguer
Lewis Family
BayNupe
Blogs
Bay area Nupes have a long tradition of making a difference in our communities. We will continue to speak up and speak out!!!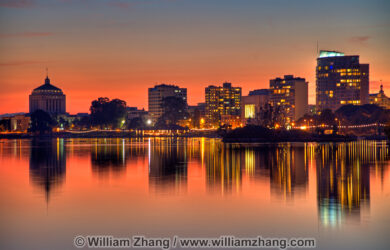 Chapter
Leadership
2019 - 2020 Fraternal Year Chapter Leadership
Your Gateway To Reclamation
Looking For A Way To Get Back To Kappa
What makes us different from other Chapters is our Commitment to Brotherhood!
Annual
Dues
Now Accepting Payments for the 2019-2020 Fraternal Year!!!
Regular Membership
Regular Membership
$325
Annual
$275 Regular Local Membership
$50 Western Province Membership
Regular Annual Local Membership
Senior Membership
Senior Membership
$300
Annual
Senior Membership
$250 Senior Membership
$50 Western Province Membership
Senior Annual Local Membership
5 Month Installment Plan
5 Month Installment Plan
$60 or $65
monthly
5 Monthly Installments
$60 Senior Monthly Installments
$65 Regular Monthly Installments
$60 or $65,  Monthly Installment Plan
Our
Contact
Monthly Chapter Meeting 2nd Friday of the Month Dinner is served at 6:30pm | Meeting starts at 7:30pm St. Benedict's Catholic Church | 2245 82nd Ave | Oakland, CA 94605 Due to Covid-19 Restrictions, all meetings will be held virtually until further notice