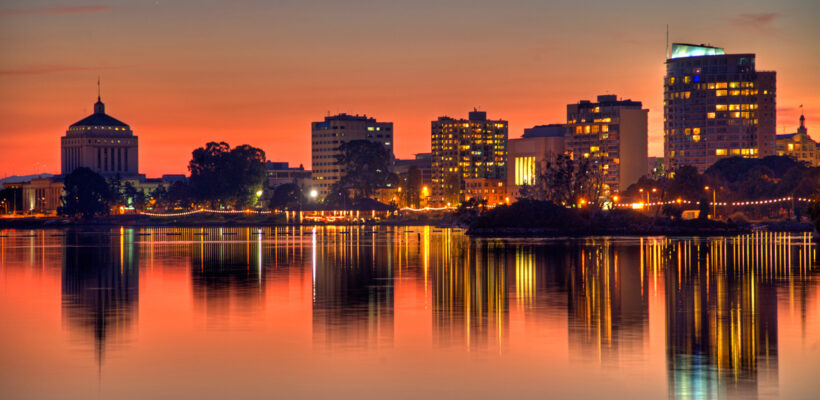 Strong Roots Weather the Toughest Storms
Visit Oakland has the wellbeing of our community and visitors as our highest priority and we are committed to providing news and updates from official sources about the coronavirus (COVID-19). Please continue to stay safe, stay well, and know that we will get through this together.
Shelter In Place Ordinance
Alameda County extended a 'shelter in place' order for its residents through May 31, 2020.
On May 18, the County issued an update to the ordinance that now allows curbside, storefront pickups, and delivery from retail shops under specific conditions. See the full list of Essential, Outdoor, & Additional Businesses in Alameda County.
The County is collaborating with five other Bay Area counties to slow the spread of COVID-19 and preserve critical health care capacity across the region.
Required Face Coverings in Oakland
Within the City of Oakland and Alameda County, members of the public must wear face coverings while inside of or waiting in line to enter essential businesses and other businesses or facilities engaged in minimum basic operations, providing essential infrastructure, and providing essential government functions, when seeking healthcare from healthcare operations and when waiting for or riding on public transportation and other types of shared transportation.
This order includes certain exceptions:
Children aged twelve years or younger are not required to wear a face covering and the Order recommends that any child aged two years or younger should not wear one because of the risk of suffocation.
This Order does not apply to people who are in their own cars alone or with members of their own household.
It also does not require people wear face coverings while engaged in outdoor recreation such as walking, hiking, bicycling or running, though it does recommend that they have a face covering with them and still requires them to practice social distancing and other measures to protect against transmission of the virus.
The Order was made in effect at 11:59 p.m. on April 17, 2020. Violation of or failure to comply with this Order is a misdemeanor punishable by fine, imprisonment, or both. Please visit the Alameda County Public Health Department website to review the full Order.
Stay Updated